Mattresses made to last
A custom Tréca bed offers you exceptional comfort for years. Because sleep is always unique and deserves the best, Tréca would like to explain the importance of maintaining and protecting your bedding. Here's the guide to fully enjoying your nights throughout the year.



TURNING YOUR MATTRESS OVER
Treca mattresses are equipped with a winter and a summer side to offer a sleep surface that is adapted to each season.

In order to extend the useful life of your high-end mattress, Tréca recommends regularly turning it over.

With each change in season: turn your mattress onto the proper side.

Every two months: turn your mattress over from head to foot.

These actions foster ventilation, hygiene and optimal maintenance of the mattress fillings to prevent sagging and guarantee an extended mattress life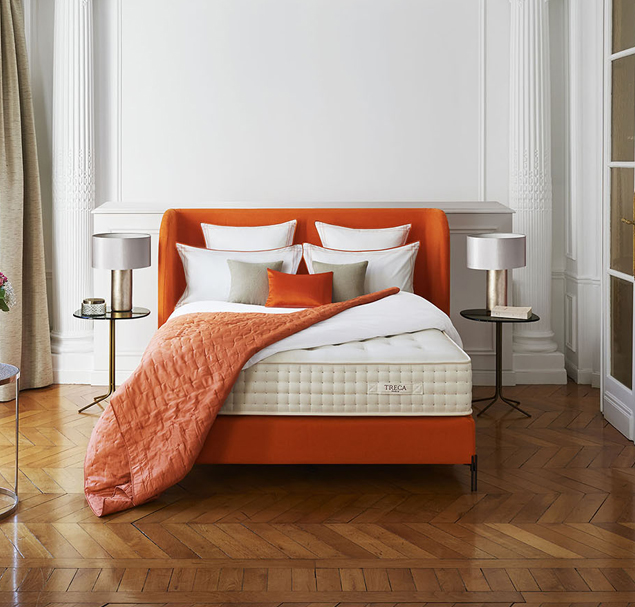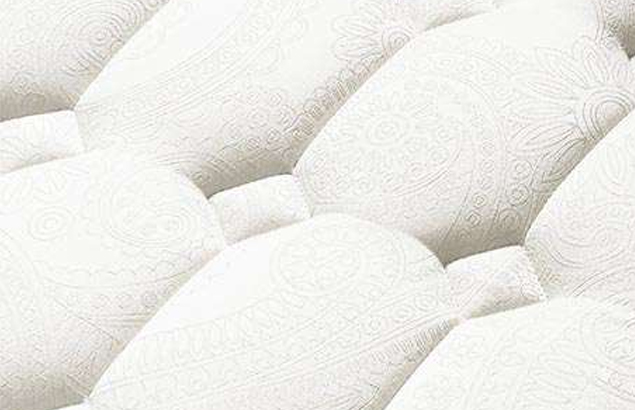 CLEANING YOUR MATTRESS
Before cleaning your mattress, you have to protect it. Add a mattress protector and a bed pad.

If you notice a stain, figure out what kind of stain it is. Here are our tips (when we recommend making the stained area damp, be careful not to soak the fabric or you might end up with a halo effect)

Blood: use a cloth soaked in alcohol vinegar and carefully rinse with damp glove with clean water / Dry with a hair dryer on low temperature

Sweat: Use a cloth soaked in ammonia water and leave for at least an hour; then brush gently. Rinse with clean water and dry with a hair dryer.

Urine: immediately rinse with warm water, if possible. Or blot the stain with a cloth soaked in ammonia water that has been previously diluted with a few drops of water.
BED MAINTENANCE AND BEDROOM MAINTENANCE
Cover your mattress with an adapted mattress protector.

Wash your bedding: every two to three weeks at 60 degrees.

Clean your duvets and pillows by shaking them and letting them air out as much as possible. If you have a clothes dryer, put your duvet in for about 15 minutes to kill the acarids.

BEDROOM MAINTENANCE
A healthy mattress in a healthy room. The atmosphere where you sleep is important.

And don't forget the washable surface around your custom bed such as dressers, bedside tables and lamps; they must be wiped down once a week with a damp cloth. Acarids are also present below the bed so think about doing a little hoovering.

To finish off, ventilate your room regularly to renew the air and sleep in a healthy and clean atmosphere.