Mattress Tréca
Our Tréca mattresses invite you into the universe of sleeping French-style thanks to the meticulous work by our French master artisans and the use of noble materials like Royal Alpaca, Arles Merino sheep wool and even Baby Camel. More than just a bit of rest or a break between two busy days, Tréca sleep takes you to complete evasion, on a journey...
Paris
A treasure is a precious and rare object: the models in the Paris collection are perfect examples. These high-end mattresses with integral quilting are completely hand-made. They are also known for their refined finishes and embroidered handles and surface. You may adapt the comfort of your luxury bedding by choosing a bed base and mattress topper to match your Tréca mattress.
Impérial
This collection symbolises all the Tréca heritage with timeless pieces which need no introduction. The iconic Impérial Air Spring, the real emblem of this collection, is synonymous to unique know-how and is considered the benchmark in high-end sleep.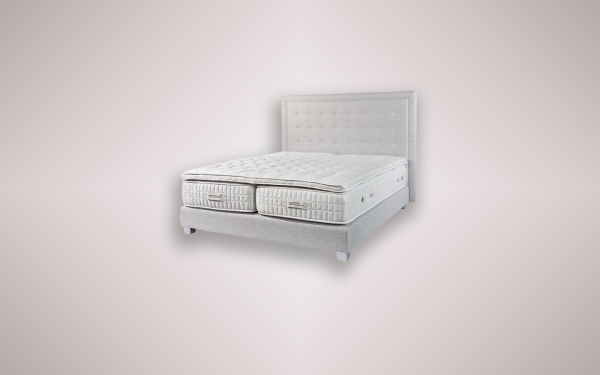 ,
Support
Medium Firm, Firm, Very Firm, Extra Firm

Customize your bed
Request a quote and we will get back to you within 48 hours.
Looking for a custom bed ?
Auguste
A true work of art for the bedroom, Auguste is the expression of the incredible expertise of Tréca's master craftsmen. A bed of ultimate comfort and unparalleled expertise.
Bespoke
Customise your bed as you wish.
Secure payment
Make secure payments with a bank card or by wire transfer