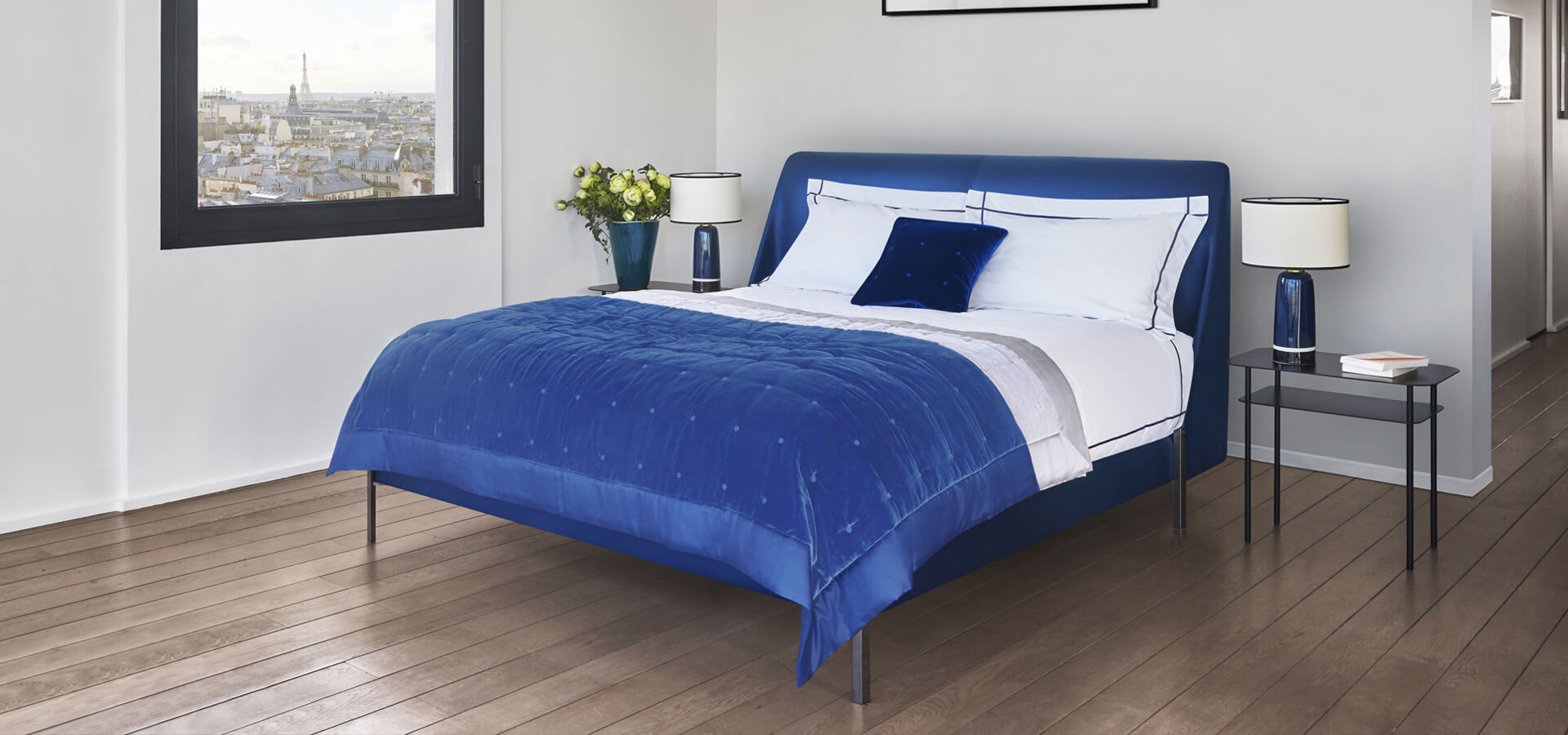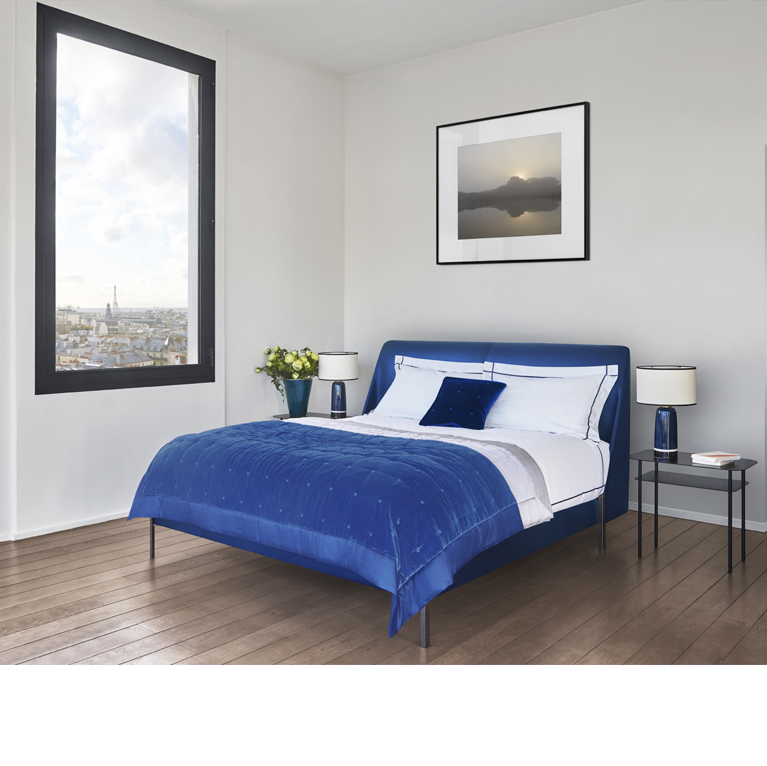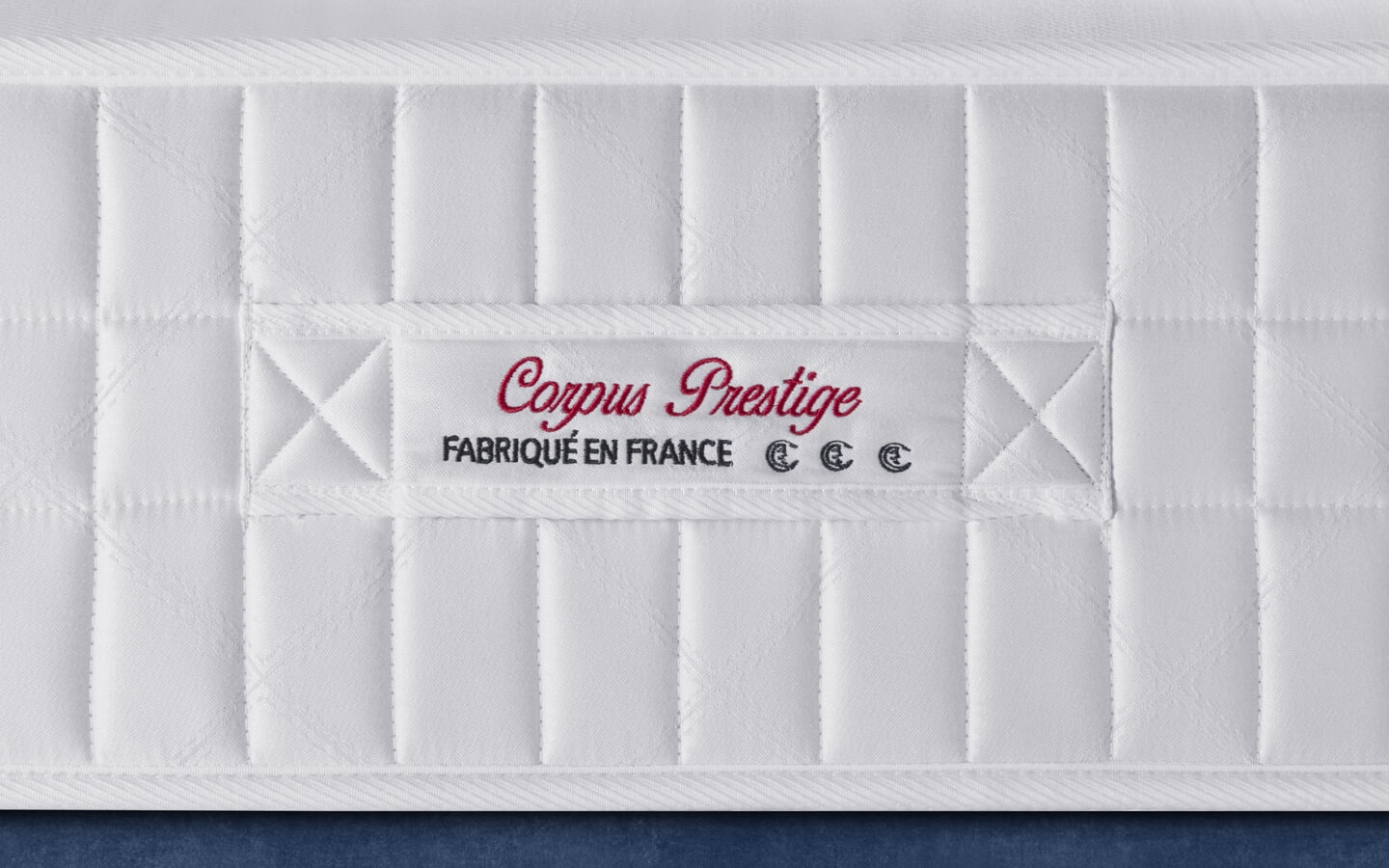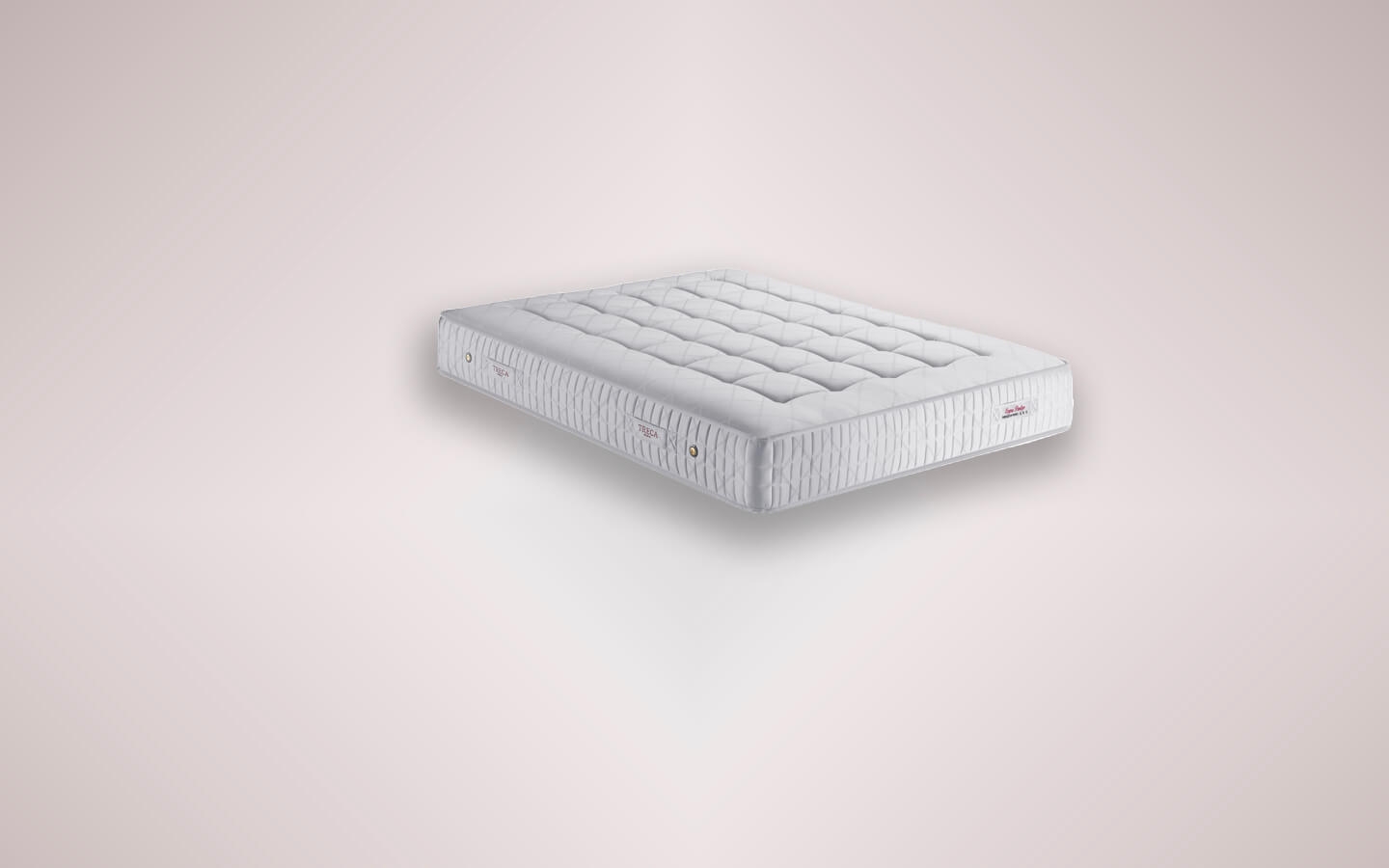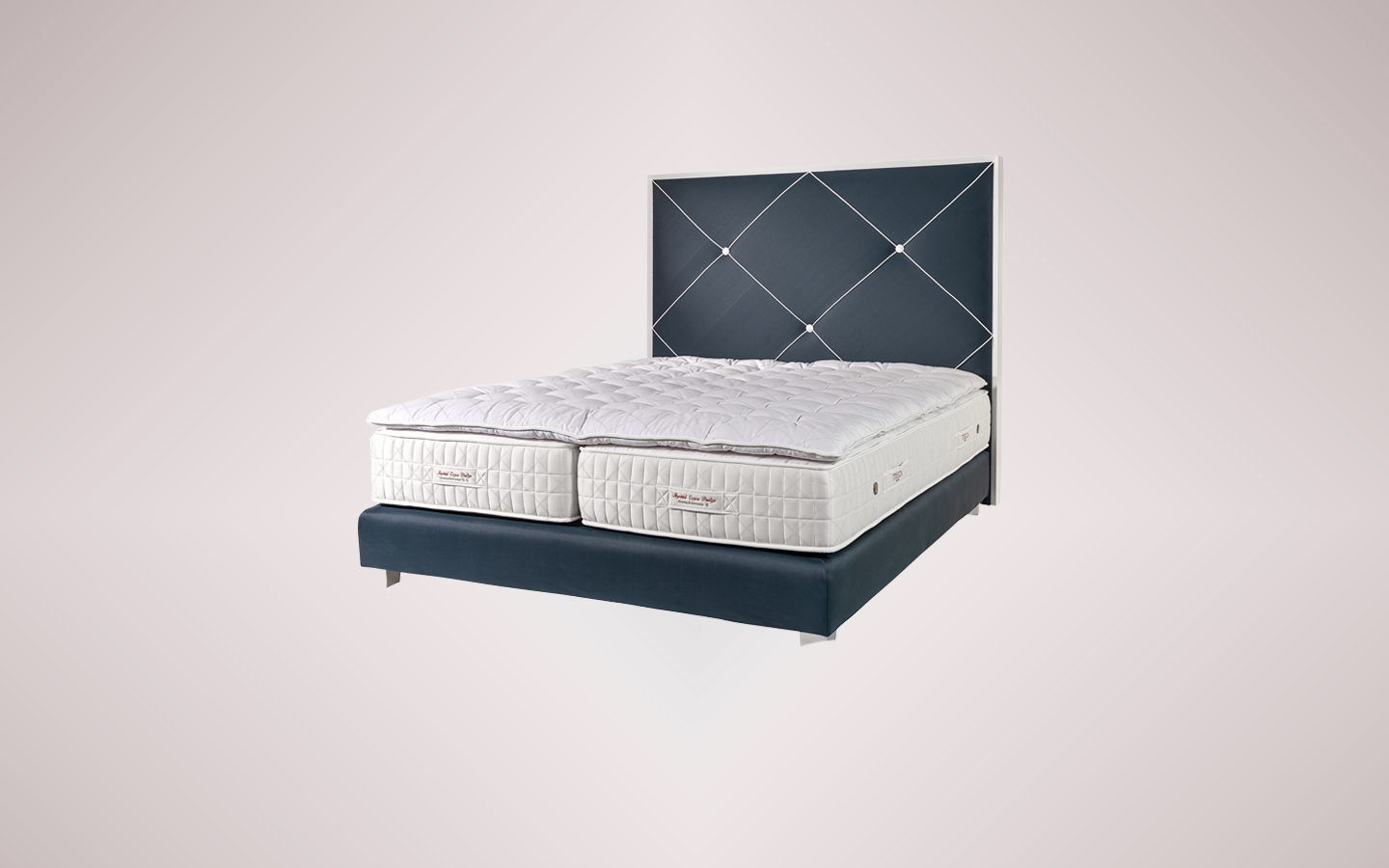 Mattress Impérial Corpus Prestige
Support
Medium Firm, Firm, Very Firm
Collection
Impérial
Store exclusivity
Mattress Impérial Corpus Prestige
The Impérial Corpus Prestige mattress features alternating suspension with rows of large and small pocket springs: the large ones offer a pleasant sleep surface while the small ones guarantee firm support for ergonomic comfort. It is available in three different firmnesses.


Medium-Firm, Firm or Very Firm Support
Firm Comfort
Loft: 29 cm
Want a custom Bed
Our teams are ready to listen and answer your questions as they guide you in choosing your Tréca and how to customise it..
French Linen Ticking Option

Production 100% in the north of France and in Normandy as our supplier grows and weaves the linen. Due to its environmental responsibility, it has earned Living Heritage Company certification.

Relaxation Option: Wellness is all about sleeping on quality bedding; combine this mattress with a relaxation bed base.

Bi-Comfort Option: Everyone sees comfort in their own way and that's why the Impérial Corpus Prestige mattress offers two different types of comfort on each side.

Softened Shoulder Area Option: for ideal comfort, the springs in this area are flexible; this difference can be seen in the adapted ticking and padding.
Air Spring® pocket spring suspension: Air Spring® pocket springs are the perfect allies for helping sleepers find the feel of a progressive sleep surface. The independent support that comes with this suspension is excellent and enables deep, restorative sleep each night.

Integral quilting: Integral quilting is unique know-how and it's done by hand by our artisans. The result is achieving majestic volume in the mattress surface all while guaranteeing a good filling hold.

Fairing: essential for the mattress hold, it guarantees the mattress will continue to hold on all edges.

The Impérial Corpus Prestige mattress is comprised of two climatic sides.

The winter side is made of 3 cm Softcare® which is added to the 400g/m² of Climawatt. Non-irritating fibre with excellent thermoregulating power, Climawatt® evacuates transpiration to the surface for quick and effective evaporation.

The summer side is made of 1.5 cm Softcare® Soft foam and 900 g/m² Ingeo® fibre. Ingeo® is a natural fibre that comes from renewable resources; it offers softness, plushness, insulation and ventilation.
The details in the Impérial Corpus Prestige mattress are remarkable. Surprising and soft to the touch, the viscose and cotton ticking is of high quality.

The 8 embroidered signature Tréca handles by the creators of Maison Tréca; they're ideal for easily handling the mattress.

The vents perfectly fulfil their role on each side of the mattress; the 4 help properly ventilate it.
In store
Want a custom Bed
Enter your postal code to select the nearest store.
Find out more
Come visit the boutique nearest you and get some personalised advice in an exclusive, private setting.
Find out more
If you have any questions, please contact us by videoconference.
Bespoke
Customise your bed as you wish.
Secure payment
Make secure payments with a bank card or by wire transfer