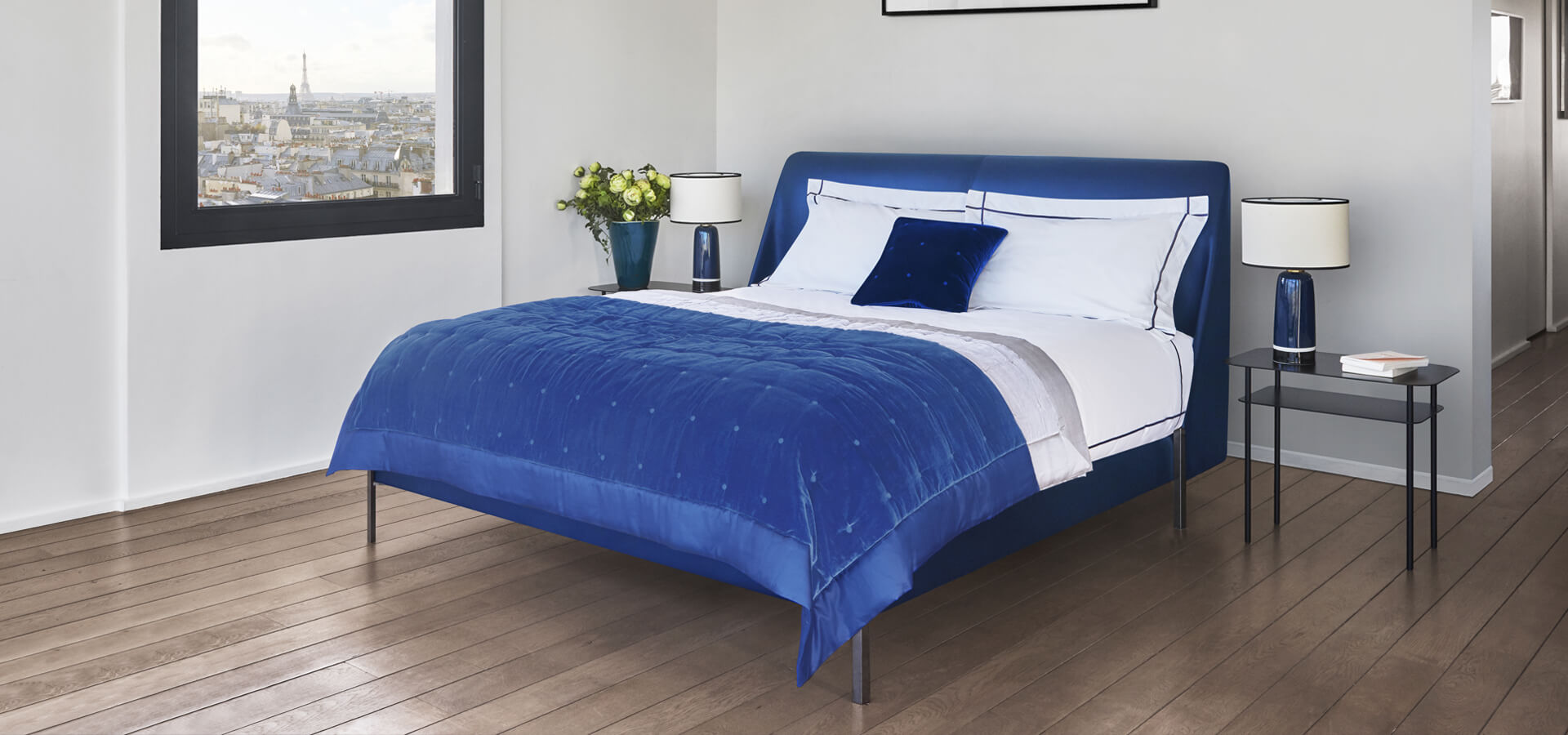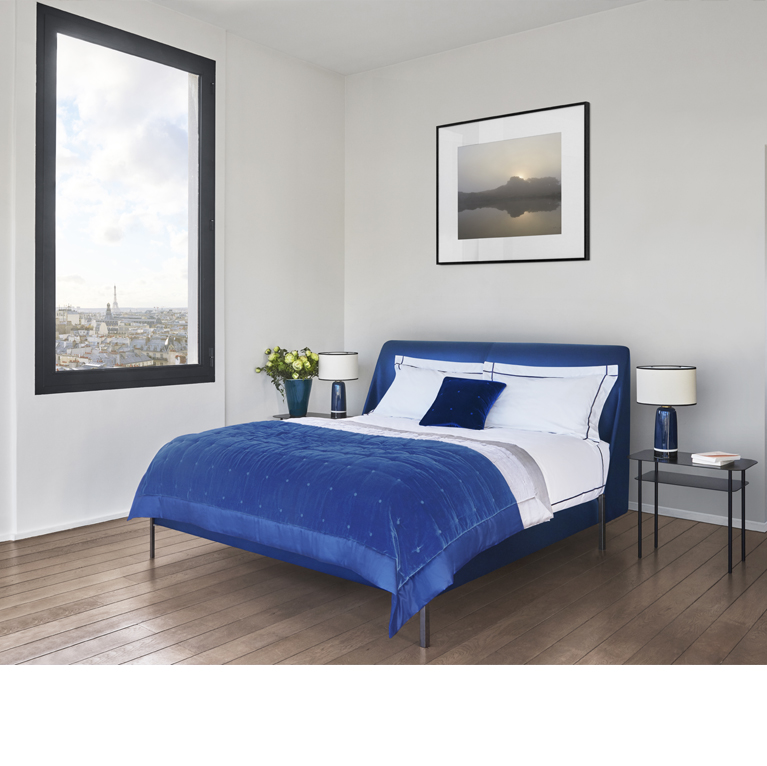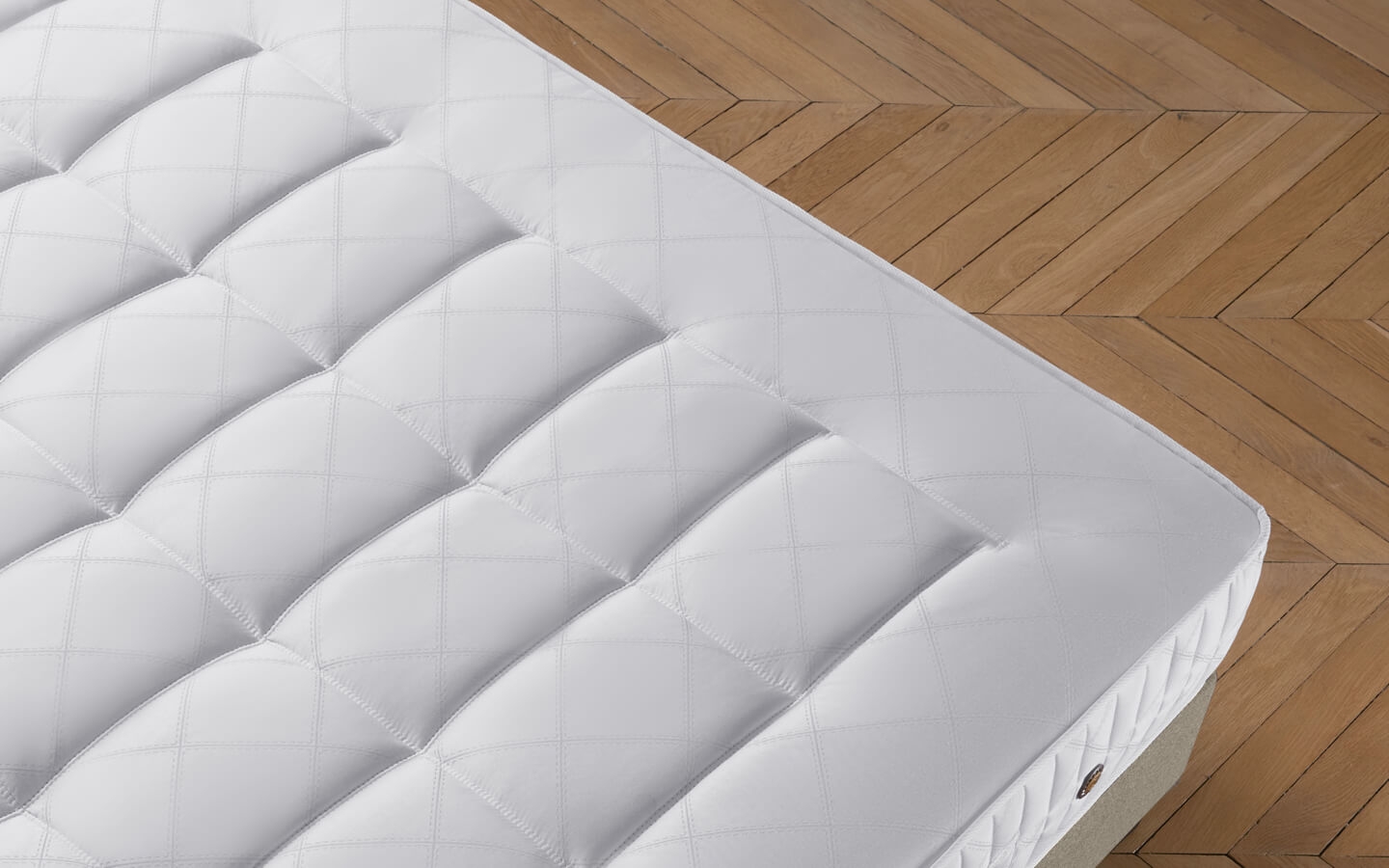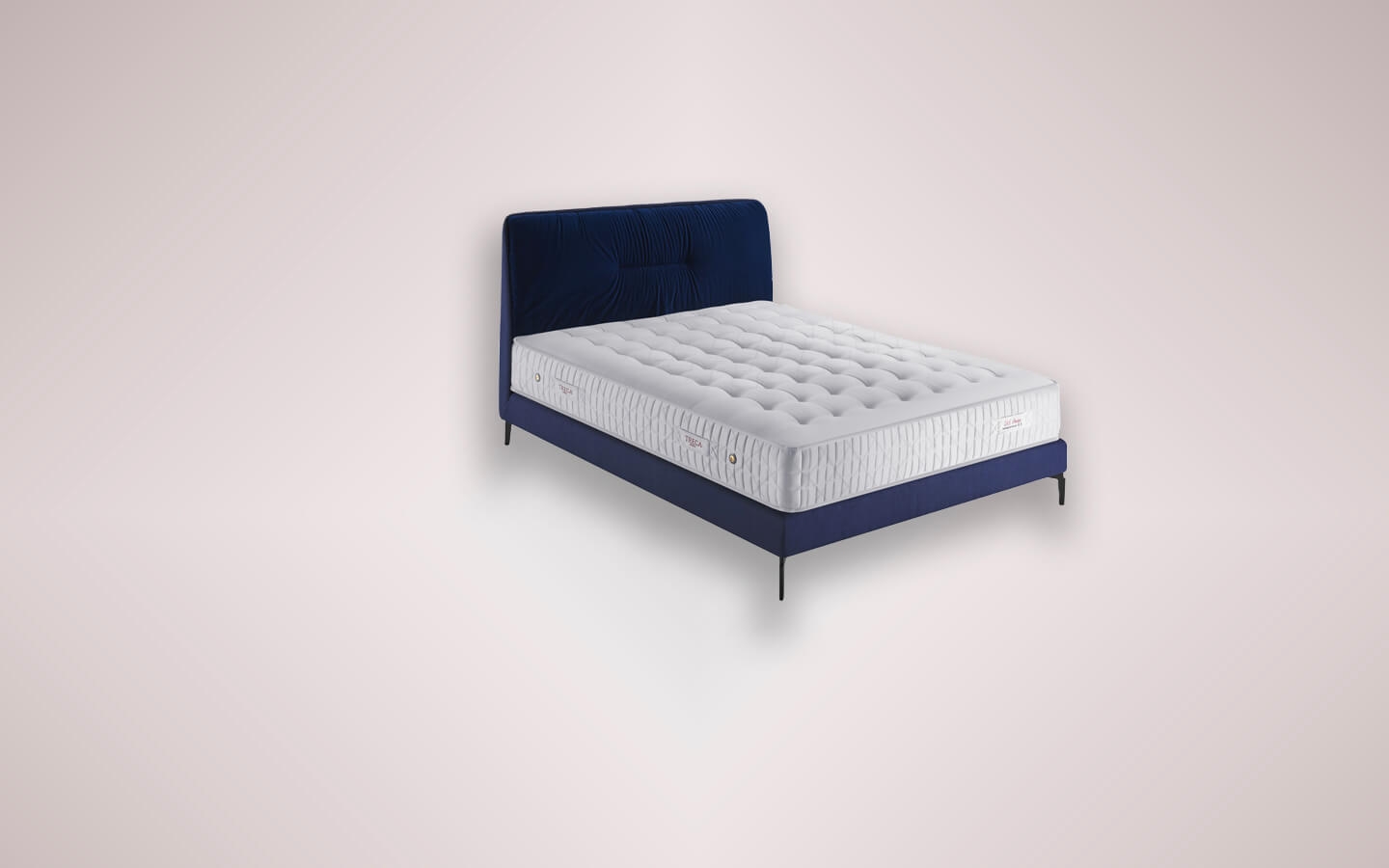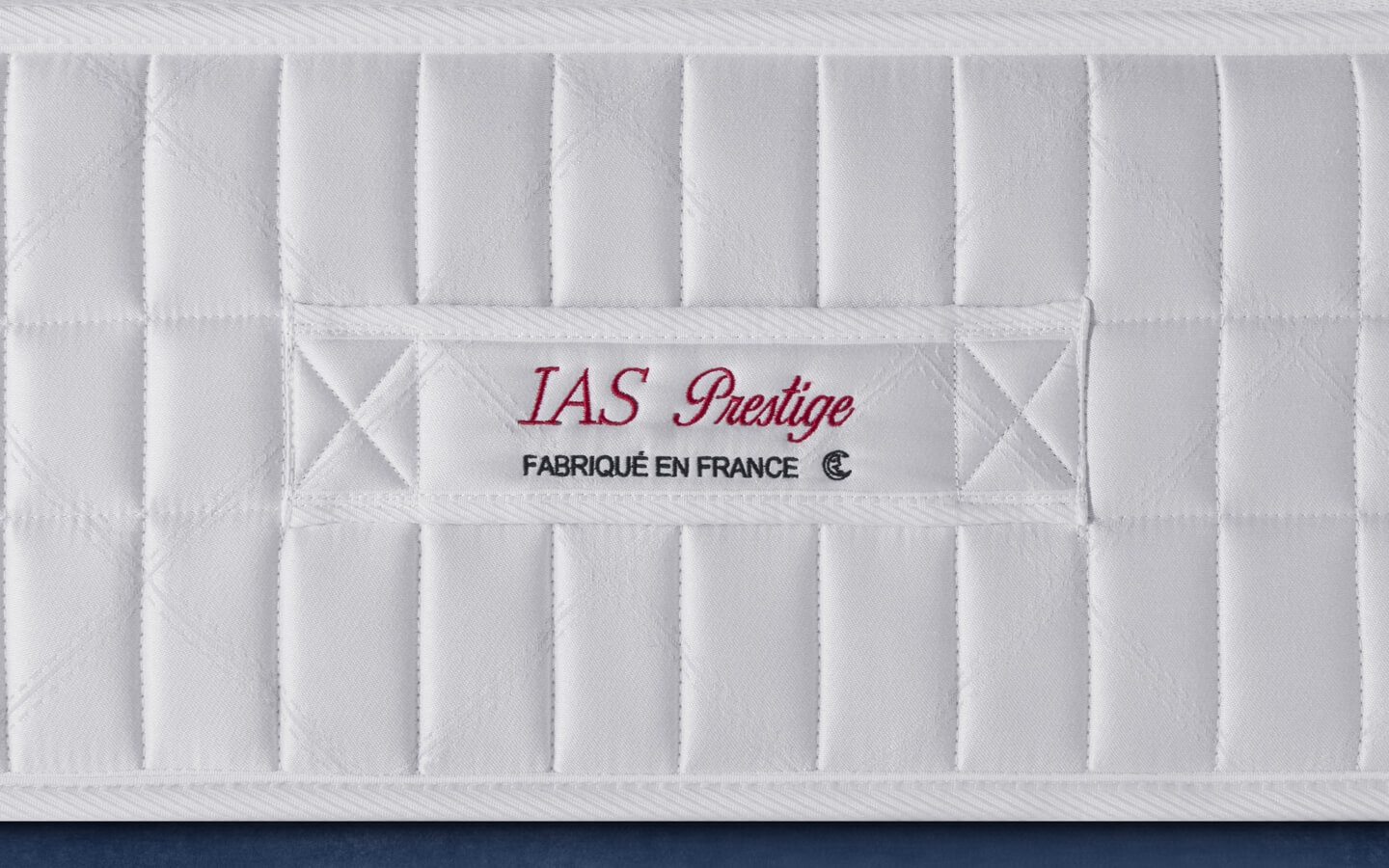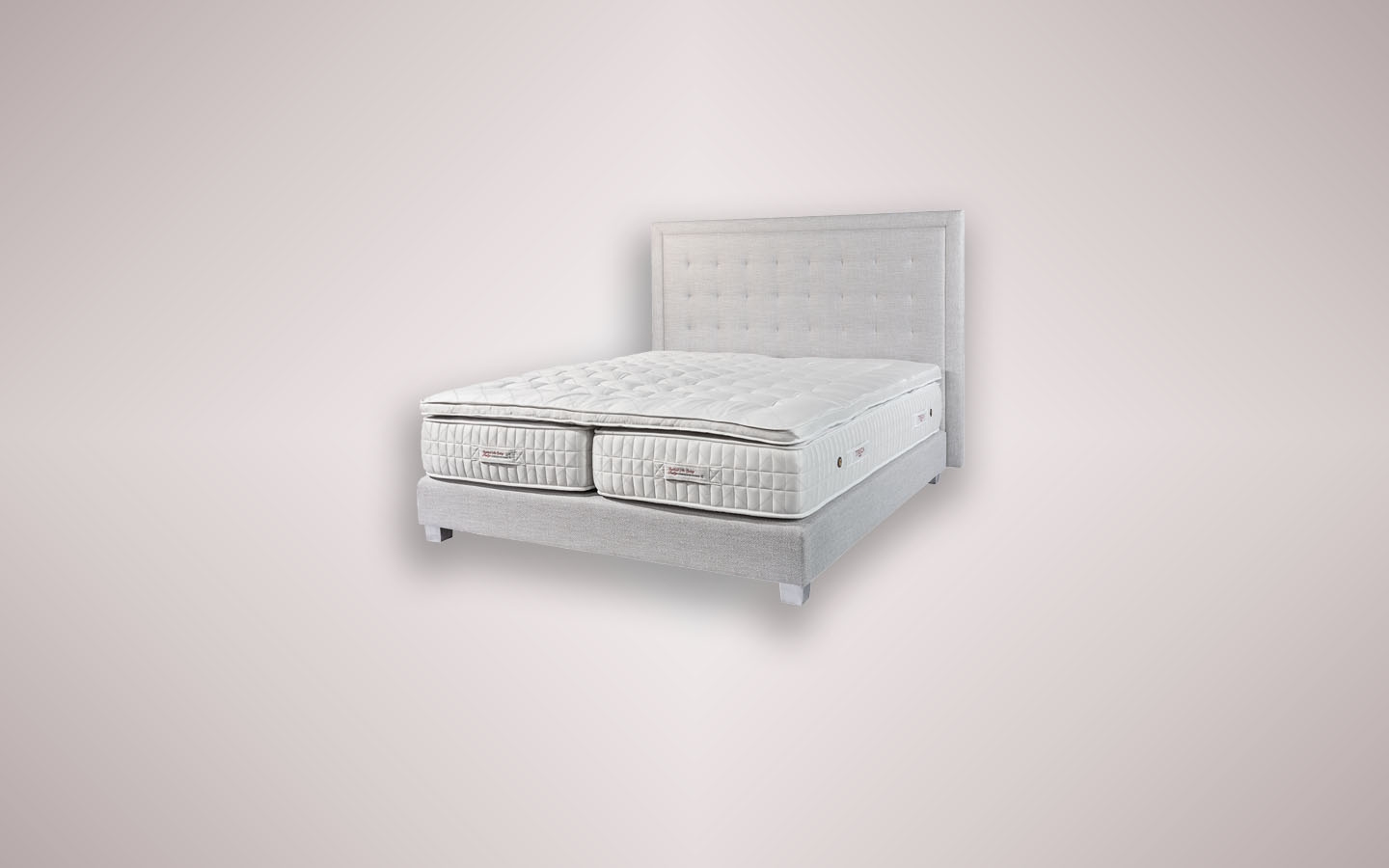 Mattress Impérial Air Spring® Prestige
Support
Medium Firm, Firm, Very Firm, Extra Firm
Collection
Impérial
Store exclusivity
Mattress Impérial Air Spring® Prestige
The Impérial Air Spring Prestige is the flagship of the line with its pocket spring suspension and all-natural materials in very large quantities for an extremely comfortable sleep surface in summer as well as in winter. Available in 4 firmnesses to choose from (one to four moons), there is also a softened shoulder area option for better ergonomics.


Medium-Firm, Firm, Very Firm or Extra Firm Support
Firm Comfort
Loft: 29 cm
Want a custom Bed
Our teams are ready to listen and answer your questions as they guide you in choosing your Tréca and how to customise it..
French Linen Ticking Option
Linen is an environmentally-friendly fibre as it only uses a little water and pesticide and does not harm the soil. One of the oldest linen weavers supplies us with their exceptional products as a certified Living Heritage Company. From start to finish, our French linen is produced in the North of France and in Normandy

Relaxation
Option The relaxation bed base offer a uniquely peaceful experience.

Bi-comfort option
A bet with different comfort levels on the 2 sides of the mattress for custom comfort. Softened Shoulder Area Option Relief for the shoulder area with adapted suspension in this area; exclusive ticking and padding.
Air Spring® pocket spring suspension : in the pockets, Air Spring® pocket springs become independent from each other, all movements are controlled, thereby providing independent support. This suspension enables an evolving sleep surface for each sleeper.

Integral quilting : Maison Tréca has been training artisans to hand-quilt all of our mattresses for years. Quilting is a way to refine a mattress with a filled surface and good material hold.

Fairing: The mattress is reinforced at the strips for long-lasting comfort.
The two sleep sides of the Impérial Air Spring® Prestige are made of materials that adapt to different seasons. In winter, 1 kg/m² of Wool, for soft warmth and comfort as well as perfect insulation.
In summer, ventilation is essential so the mattress can breathe, 1.2 kg/m² of White Cotton is thus ideal for meeting this need and guaranteeing the health of your bedding.
To finish off these highly padded sleep sides, a 2 or 4 cm layer of Latex is added depending on the firmness. For point-by-point morphological comfort, the sleeper is supported all night long.
Made of Viscose and Cotton, the strip and surface of the Impérial Air Spring® Prestige mattress offer a high-quality silky touch. To add finishings and details, Tréca master artisans have sewn on 8 embroidered handles to put their signature on the mattress. Ventilation is essential for a healthy mattress and that's why 4 vents are on them to circulate the air.
In store
Want a custom Bed
Enter your postal code to select the nearest store.
Find out more
Come visit the boutique nearest you and get some personalised advice in an exclusive, private setting.
Find out more
If you have any questions, please contact us by videoconference.
Bespoke
Customise your bed as you wish.
Secure payment
Make secure payments with a bank card or by wire transfer