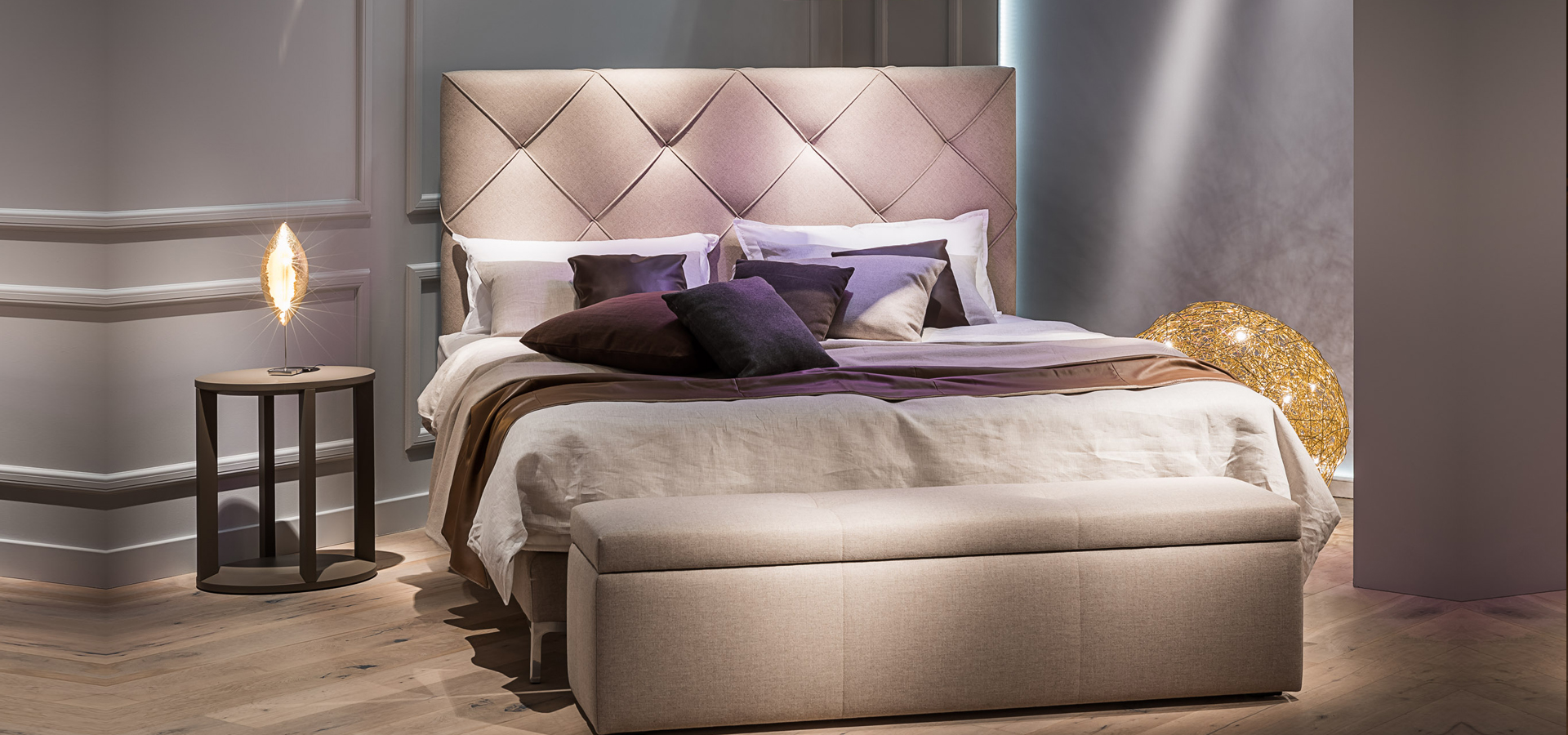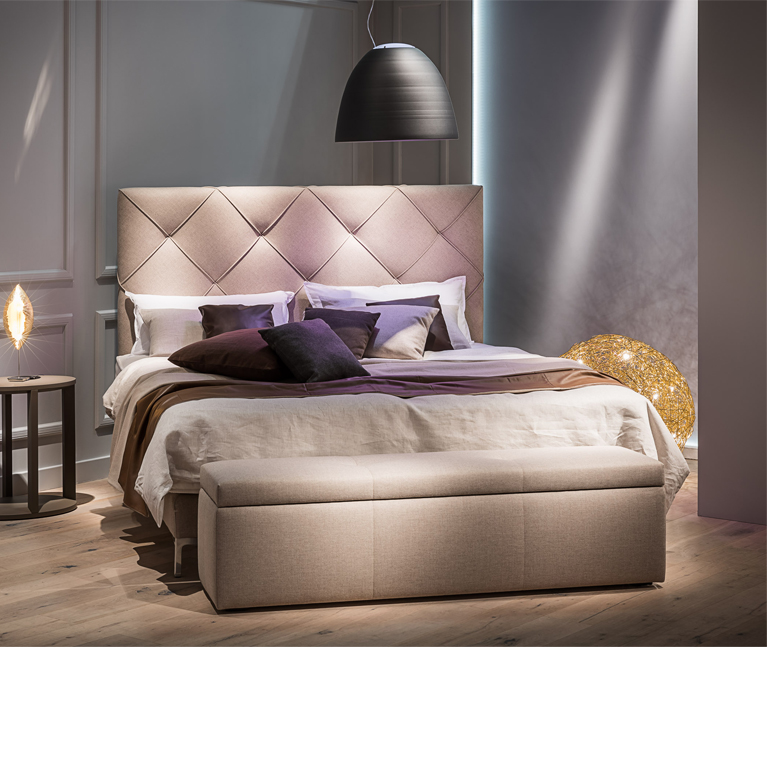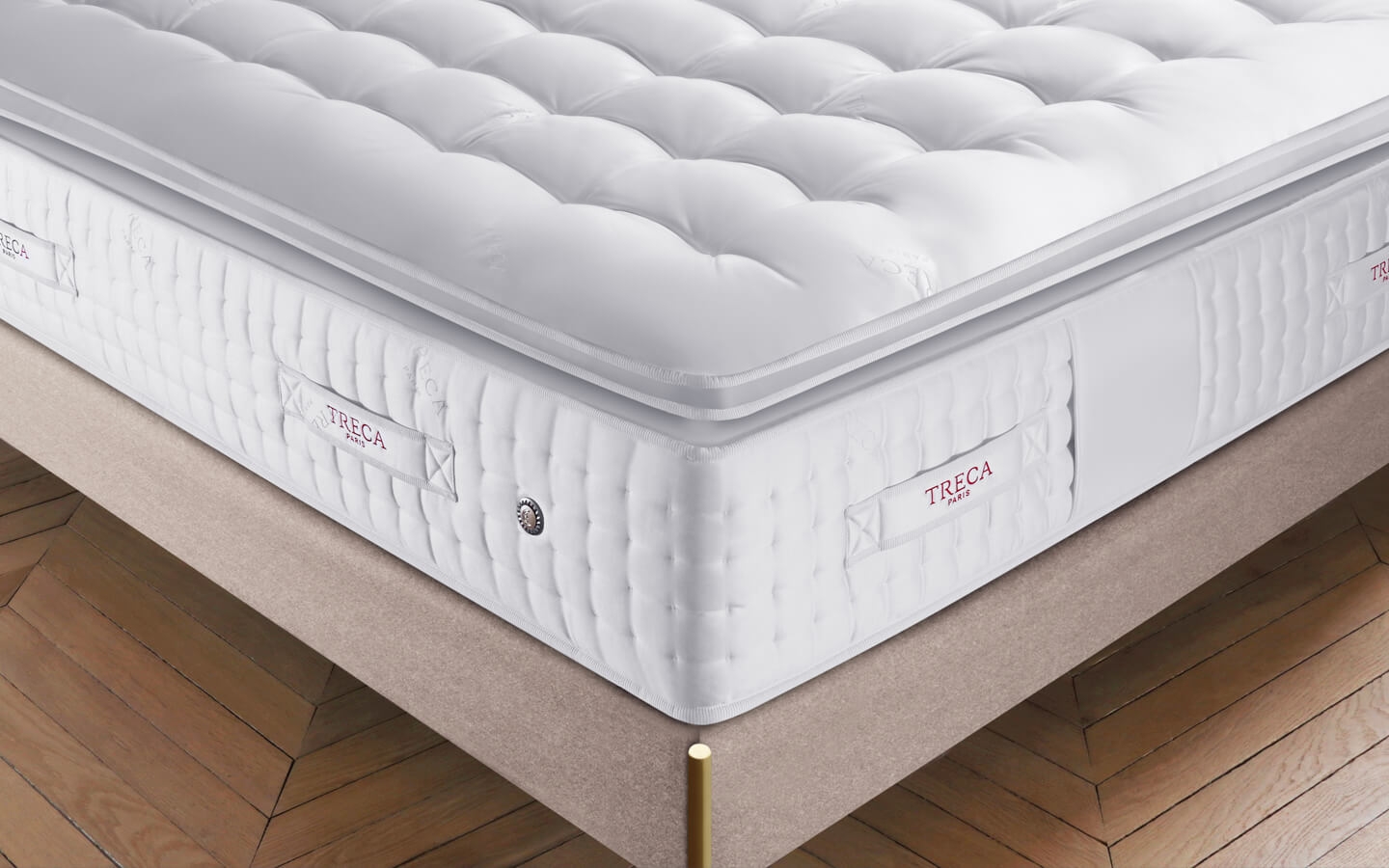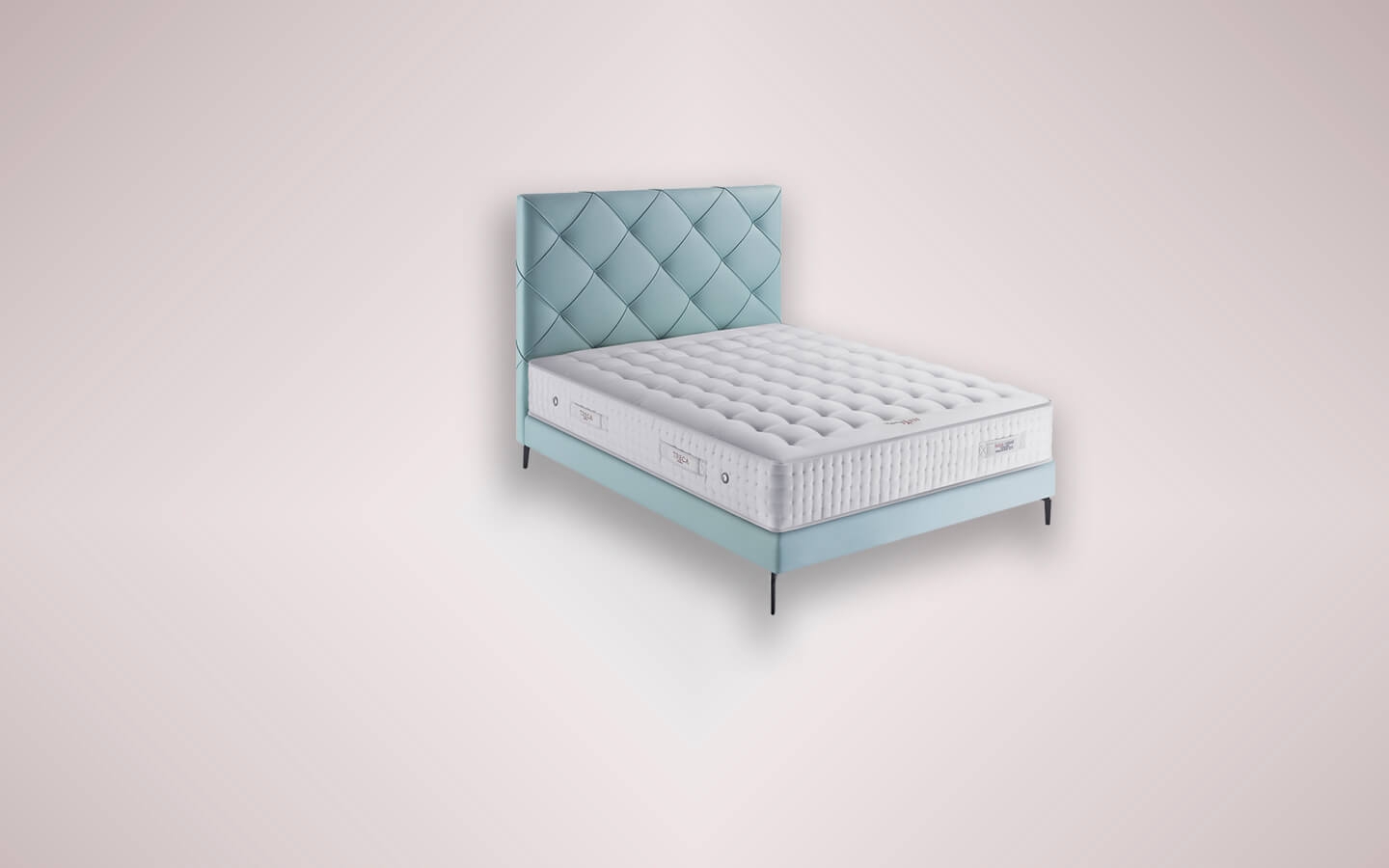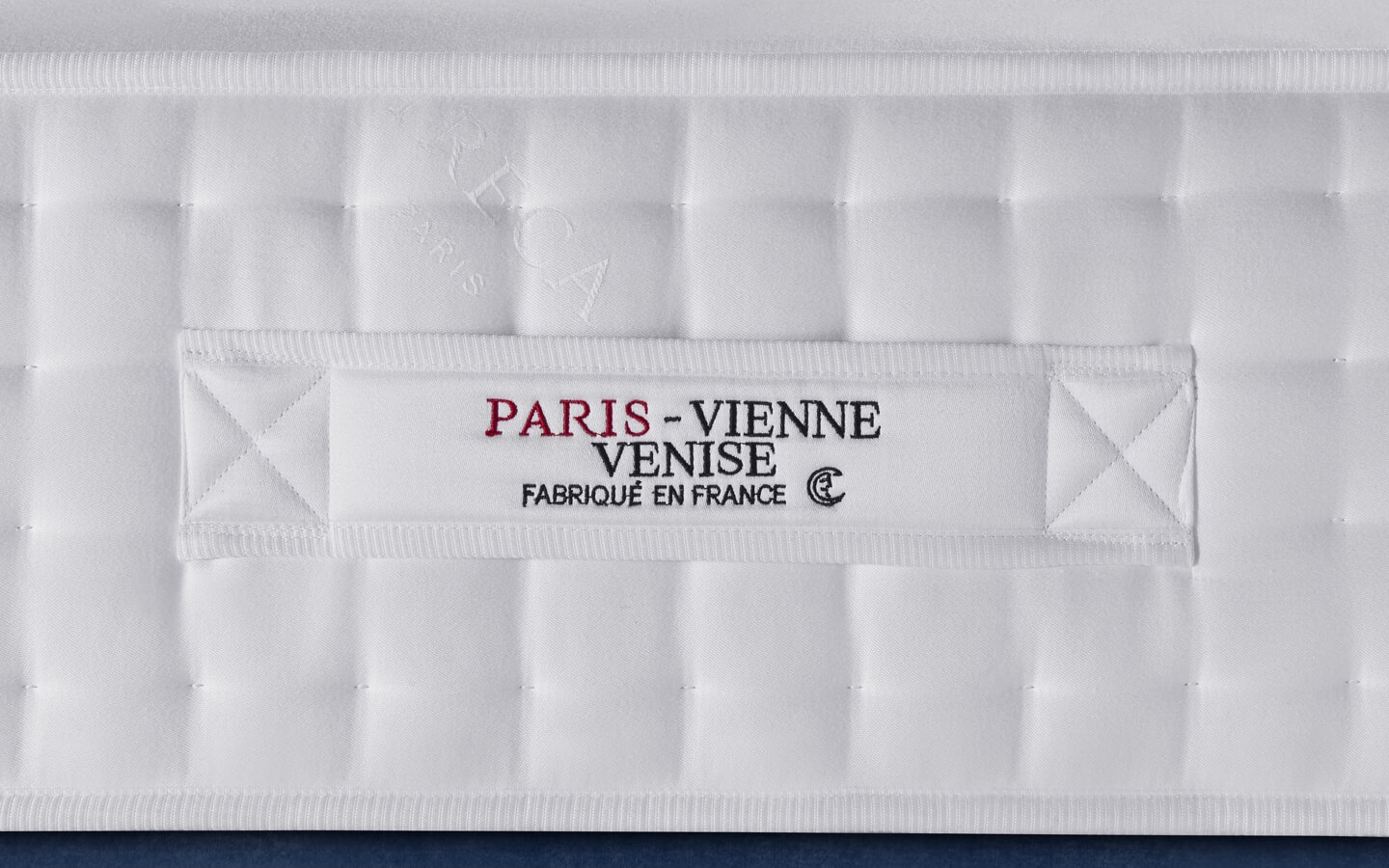 Mattress Paris Vienne-Venise
Support
Medium Firm, Firm, Very Firm
Collection
Paris
Store exclusivity
Mattress Paris Vienne-Venise
Paris Vienne-Venise is a high-end mattress which combines a layer of small springs to the classic Air Spring® pocket spring suspension [Our technologies]. This Tréca mattress provides the freshness of Linen on the summer side as well as the warmth of Camel Wool on the winter side for sweet dreams and peaceful nights.
Medium-Firm, Firm or Very Firm Support
Dynamic Comfort
Loft: 30 cm
Option: French linen ticking, Silk Cashmere Ticking, softened shoulder area and Relaxation
Want a custom Bed
Our teams are ready to listen and answer your questions as they guide you in choosing your Tréca and how to customise it..
Made of 83% viscose and 17% silk, the ticking is extremely silky.
For perfect strip hold, it is quilted by our artisans.
A high-end signature feature by the creators of Maison Tréca, the embroidered surface, 4 vents and 8 embroidered handles offer easy Tréca mattress handling and proper ventilation.
French Linen Ticking Option
French from the farming to the spinning, the linen used for the Tréca mattress is produced by our supplier which is a certified Living Heritage Company and one of the oldest linen weavers in the country. Linen farming requires very little pesticide and water and is soil-friendly, which makes it an organic fibre. 

Softened Shoulder Area Option |This area features more flexible springs as well as specific padding and ticking for ergonomic comfort.

Relaxation Option
With the relaxation option, you can combine your Tréca mattress with our relaxation bed bases for complete repose.

Silk Cashmere Ticking Option
High-end, light and pleasant to touch, this ticking is made of Silk and Cashmere to let your skin breathe even on summer nights.
Air Spring® pocket spring suspension provides a progressive sleep surface that follows the natural curves of the body and adapts to all your positions while ensuring the optimal point-by-point hold and excellent independent support. The 2 layers of mini pocket springs allow the body to become perfectly harmonious with the mattress for unbeatable comfort.

Integral quilting
This work done entirely by hand by our artisans guarantees the filling will stay in place and the surface will remain puffy and full for long-lasting comfort.
Fairing and strip encasing

The sitting area is reinforced to guarantee zero deformation and an extended mattress life. 

In winter: 1.5 cm firm Softcare®, 400 g/m2 Camel wool, 100 g/m2 Linen-Silk-Cashmere
The Camel and Cashmere produce a sumptuous gentle warmth which respects the body's natural thermoregulation as Silk and Linen are breathable materials.

In summer: 1.5 cm firm Softcare®, 400 g/m2 Linen, 100 g/m2 Linen-Silk-Cashmere

The combination of Linen and Silk provides a feeling of freshness and a light touch which lets the skin breathe.
In store
Want a custom Bed
Enter your postal code to select the nearest store.
Find out more
Come visit the boutique nearest you and get some personalised advice in an exclusive, private setting.
Find out more
If you have any questions, please contact us by videoconference.
Bespoke
Customise your bed as you wish.
Secure payment
Make secure payments with a bank card or by wire transfer