COLLECTIONS
Discover the quintessence of our know-how through the Couture collection, travel with the PARIS collection, find all the Tréca icons with Impérial, relax with L'Instant and start dreaming with T by Tréca.
Impérial
This collection symbolises all the Tréca heritage with timeless pieces which need no introduction. The iconic Impérial Air Spring, the real emblem of this collection, is synonymous to unique know-how and is considered the benchmark in high-end sleep.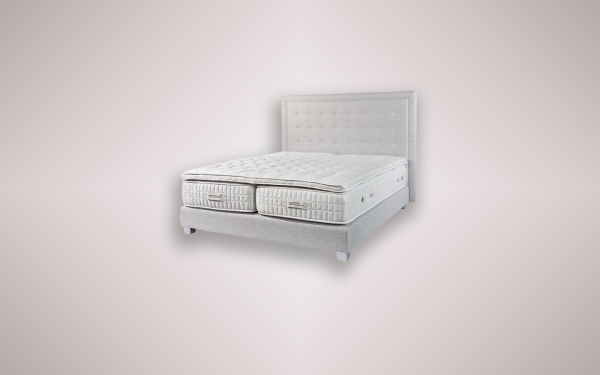 ,
Support
Medium Firm, Firm, Very Firm, Extra Firm

Customize your bed
Request a quote and we will get back to you within 48 hours.
Looking for a custom bed ?
Paris
A treasure is a precious and rare object: the models in the Paris collection are perfect examples. These high-end mattresses with integral quilting are completely hand-made. They are also known for their refined finishes and embroidered handles and surface. You may adapt the comfort of your luxury bedding by choosing a bed base and mattress topper to match your Tréca mattress.
Bespoke
Customise your bed as you wish.
Secure payment
Make secure payments with a bank card or by wire transfer