Our Partners
Inspired by the quintessence of the most prestigious of places and the creations of designers around the world, Maison Tréca is resolutely designer and modern.
More than just a mattress, a Tréca bed is a decorative object that takes you beyond the art of sleeping well: Bedroom Art. A whole universe carried by renowned designers who have made Maison Tréca stand out for years.
Tréca calls upon various designers to work on its high-end bedding: Harcourt, Chantal Thomas, Matteo Thun, Patrick Naggar, Mathilde Bretillot, Sandrine Chollet, Eric Gizard, Annette Lang, Studio Hoffmann Kahleyss Design, Pascal Allaman and many others.

More recently, Tréca has partnered with French and international designers of the likes of Mr Christian Lacroix, Andreas Weber, Manuela Simonelli & Andreas Quaglio and even Maison Sarah Lavoine. These greats help us design headboards, fabrics, accessories and even ticking to offer you collaborative work that's always at the forefront of decorating trends.
Mr Christian Lacroix
In line with its collaboration with top French designers and couturiers, Tréca presents a never-before-seen collection imagined by famous couturier Mr Christian Lacroix comprised of the "Double Jeu" headboard, two specific fabrics and the "Bastide" mattress.
Born in Arles, Christian Lacroix lives and works in Paris. After studying classical languages and art history in Montpellier and then at the Sorbonne and the École du Louvre, he got into fashion and costume design. In 1987, Bernard Arnault allowed him to create his own fashion house. Starting in 2000, he also began developing more industrial design (for hotels, cinemas) and scenography for his own work at the Fashion Museum and Museum of Decorative Arts in 2007 as well as the Réattu et Rencontres d'Arles museum in 2008. He's also worked with several institutions such as the Quai Branly Museum in 2010 and, recently, with the Louvre Lens Museum in 2017.
Andreas Weber
Designed by architect and designer Andreas Weber, the Adonis Adonis bed is largely inspired by Bauhaus style. This model was devised as a set with bit of a trompe-l'oeil that elegantly hides the headboard in the bed base. The feet framing the bed base as well as the bench extend the spirit of the 1920s movement. A sober and delicately retro aesthetic inspiration for a resolutely contemporary design. A German architect and designer with a degree from the Faculty of Architecture and Urban Planning of Munich, Andreas Weber has been working in collaboration with Tréca Paris since 2011. He previously managed an architecture firm and later produced and distributed his own collection of lamps and furniture under the name Andreas Weber Wohndesign. He has also collaborated with several international companies like Christine Krönke Interior Design and BW-Bielefelder Werkstätten.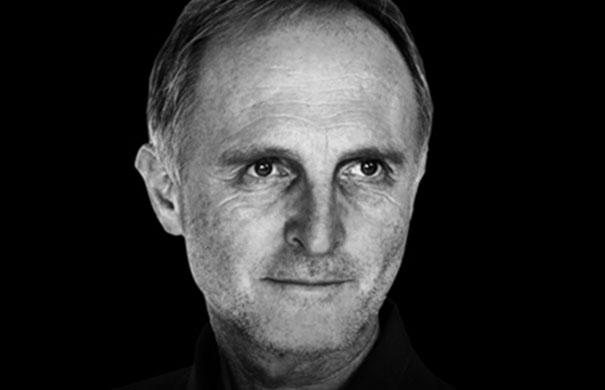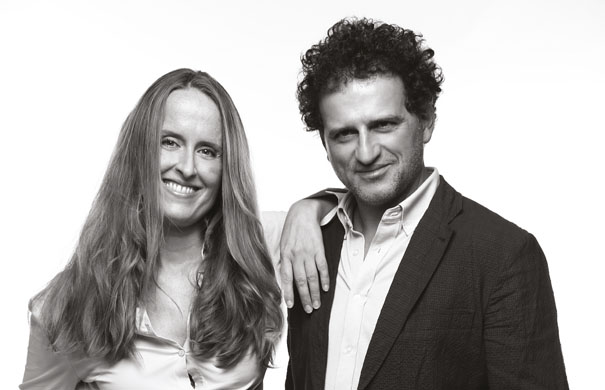 Manuela Simonelli & Andreas Quaglio
Lightness and elegance are the words to describe this Victoire headboard. This model designed by Quaglio Simonelli expresses an idea of modern and sober comfort with a large, very finely stuffed cushion.

Quaglio Simonelli arose out of a partnership between designers Andres Quaglio and Manuela Simonelli from the Università del Porgretto in Reggio Emilia. Following their debut in Italy, they developed various technological products for Thomson Multimedia under the leadership of Philippe Starck. As a result of the cross between their individual sensitivities, their creations are nourished with their history, their creative view of the world and the changes they enjoy provoking. They thus design objects with a familiar appearance, interspersed with unexpected, poetic elements.


Maison Sarah Lavoine
Tréca and Maison Sarah Lavoine offer a re- interpretation of the bedroom through a collaborative effort that breaks all design rules with panache and defends an art de vivre that fosters wellbeing. Tréca presents a unique collection imagined by Maison Sarah Lavoine, comprised of a headboard, a mattress, a bed base, a bedside table and five specific fabrics. Parisian interior architect and designer, Sarah Poniatowski has become a reference in the field of decoration, spatial planning, light, the dialogue between materials and a unique expression of colour. Since 2002, the Maison style is known for timeless and elegant pieces that fit perfectly in places designed to feel "at home". The pieces in the collections feed off the passion and work of craftsmen who combine tradition and innovation thanks to their exceptional mastery.