THE TRECA HERITAGE, SINCE 1935
It all began in Reichshoffen where Victor Moritz created the first Tréca brand spring mattress factory through the company Tréfilerie et Câblerie owned by his father, René Moritz. This brand of bedding, made exclusively in France, has continued to develop its hand-sewn know-how ever since. Respect for tradition and customisation have made the brand a reference in high-end bedding.



TRÉCA INVENTED THE BEDDING SECTOR IN FRANCE
Tréca's history thus began in 1935 in Reichshoffen, getting its name from the company TREfilerie-Cablerie which belonged to the Moritz family. René Moritz, founder of Tréca and one of the most eminent chemical engineers of the time, was a visionary: in a bedding market that essentially did not even exist at the time, he came up with the idea of ​​using these high resistance springs for the first time in mattresses and covering them with a wool tablecloth. Tréca mattresses revolutionised bedding: mothers then passed on old remade mattresses that had been in families for generations to their daughters while furniture traders would give buyers straw mattresses which really only had mattress in the name. The French then became interested in comfortable nights and department stores such as Le Bon Marché began distributing Tréca. Mr Moritz thus invented the mattress and bed base market.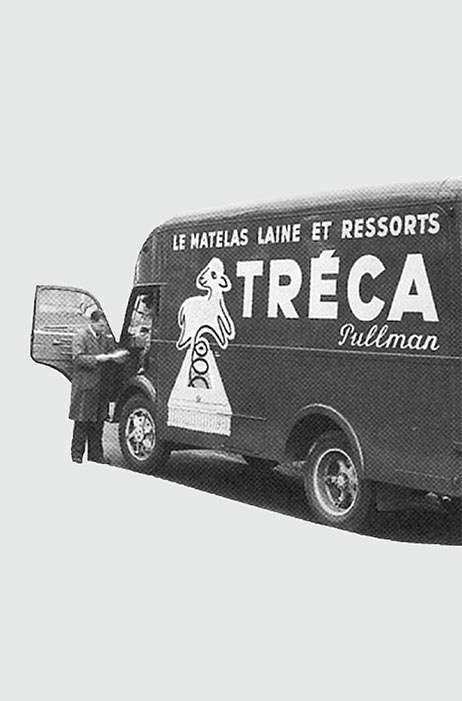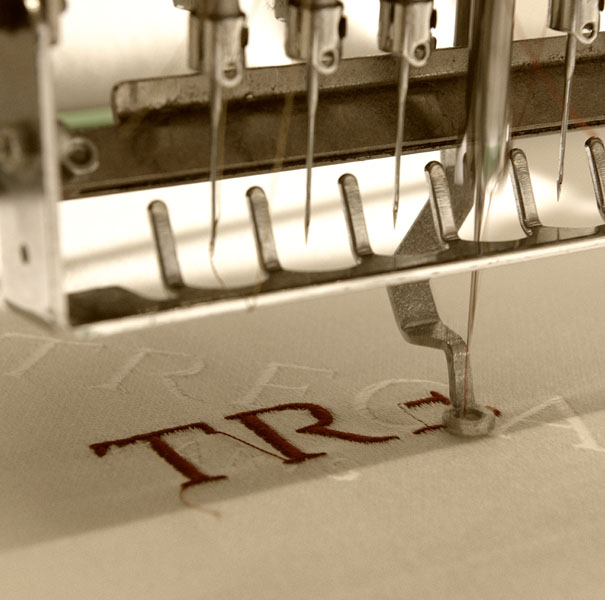 MAISON TRECA, A UNIQUE ARTISAN HOUSE
85 years of craftsmanship and creativity
- The inventor of integral quilting and Pullman® springs.
- Our springs are exclusively manufactured at our two workshops.
- A tradition for customisation and a unique model.
- An international presence in 33 countries.

Product excellence
- Two generations of artisans trained on Maison Tréca know-how.
- A Decorating Trend Office dedicated to our customers' expectations and today's trends.
- A Studio to create and innovate with our products.
- Specific quality controls at each phase in our manufacturing process.

The heritage of unique know-how
- Handmade quilting on all our high-end beds
- A meticulous selection of noble and rare materials.
- Jacquard ticking for all of our collections as the Maison Tréca signature feature.
- Authentic and demanding work on every little detail in the look of our products since 1935.
SLEEP KNOW-HOW FRENCH-STYLE
Because sleep is always unique and deserves the best, we leave nothing to chance. From the use of our precious fabrics to the smallest hand-sewn finishes. We suggest taking a personalised approach to get a unique bed and privileged sleep.

More than a mattress or bed, Tréca offers a lifestyle, the art of living and even the art of sleeping. Sleep know-how inspired by the great Parisian palaces, international designers, the best artisans and workers, all our tradition and world-renowned French know-how. More than just a bit of rest or a break between two busy days, Tréca sleep takes you to complete evasion, on a journey... Tréca, knowing how to sleep French-style.