THE GLASS AT GRAND PALAIS
CEILINGS SEEN BY TRECA
LAY DOWN ON AN ICONIC MATTRESS
AND TAKE IN THE GLASS AT GRAND PALAIS FROM A WHOLE-NEW PERSPECTIVE
THE PRODUCTS ON EXHIBIT
The emblematic Impérial Air Spring and Apogée mattresses, which are the quintessence of the brand's know-how as they combine rare and natural materials with state-of-the-art French craftsmanship, were on exhibit during our "Ceilings Seen by Tréca" event.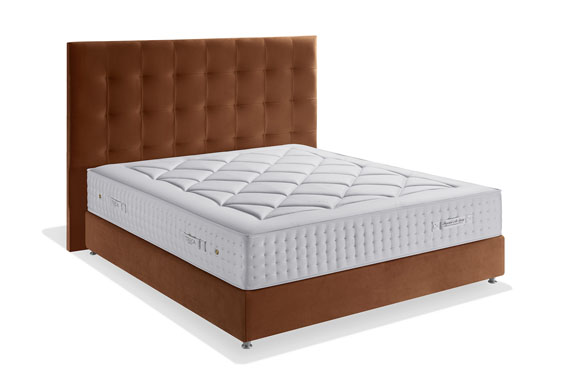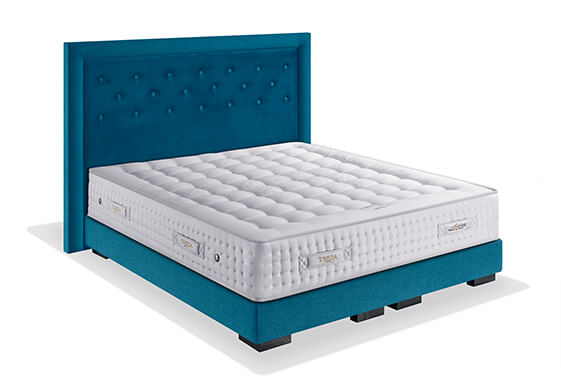 The "Ceilings Seen by Tréca" campaigns
Tréca promotes "sleep know-how" inspired by a long tradition of artisan mattress makers and French know-how.
Exceptional bedding, an exceptional room. Already present in a number of Parisian and French palaces, Tréca wanted to go even further by investing in even more sumptuous venues and inviting itself into places covered with floor-to-ceiling art. Especially on the ceiling. When looking at the cloths hanging from the walls, you often forget to look up. Yet real masterpieces hover above unnoticed as the ceiling is the last thing one looks at before falling asleep. And this was the idea behind Ceilings Seen by Tréca, the house communication campaign which highlighted the brand's iconic Impérial Air Spring mattress under the most beautiful of Parisian ceilings. It was a dual experience through which Tréca offered people the chance to discover the excellence of its know-how in exceptional locations and, above all, re-discover several mythical places with a new perspective.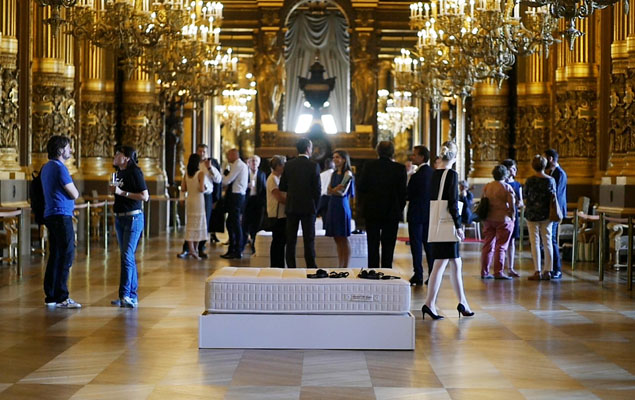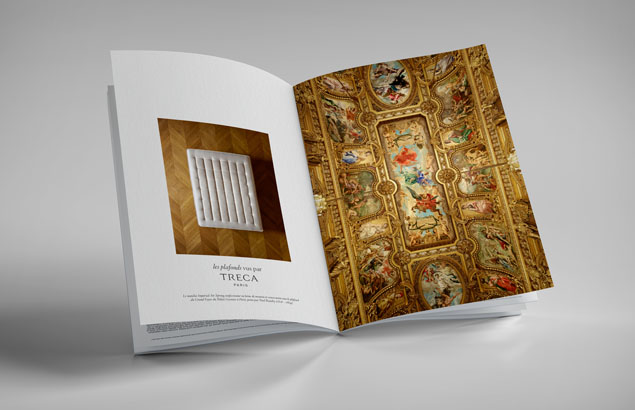 2018, "The Opera Garnier Ceilings Seen by Tréca"  
"The Opera Garnier Ceilings Seen by Tréca" Tréca opened the doors of Palais Garnier, inviting the public to enter its universe. While touring the Opera house, visitors could lie down on one of the Tréca mattresses and take advantage of the set-up to admire every little detail in the Grand Foyer ceiling. They could enjoy the comfort of exceptional mattresses such as the iconic Imperial Air Spring or the No. 35, the quintessence of Tréca's know-how, which combine natural and noble materials made up of generous custom fillings. Visitors could also discover the underside of Paul Baudry's masterpiece thanks to an audio guide specially created for the event, describing the ceiling in great detail.
Date of the event: 21st to 25th June 2018
2019, "The Grand Palais Glass Seen by Tréca"
"The Grand Palais Glass Seen by Tréca" Comfortably seated in one of the 3 suites recreated for this occasion in the very heart of the Nave, visitors could relive the history of the Grand Palais thanks to an audio guide specially created for the event. It revealed anecdotes about what has been a mecca of Parisian life for more than a century, the last witness to the popularity of the World Expo halls. This unique opening gave everyone the opportunity to marvel at the spectacle of the Grand Palais glass roof while enjoying the comfort of a Tréca mattress. The emblematic Impérial Air Spring and Apogée mattresses, the quintessence of the brand's know-how as they combine rare and natural noble materials with state-of-the-art French craftsmanship, participated in this immersion into a world of comfort and dreams.
Date of the event: 12 July 2019