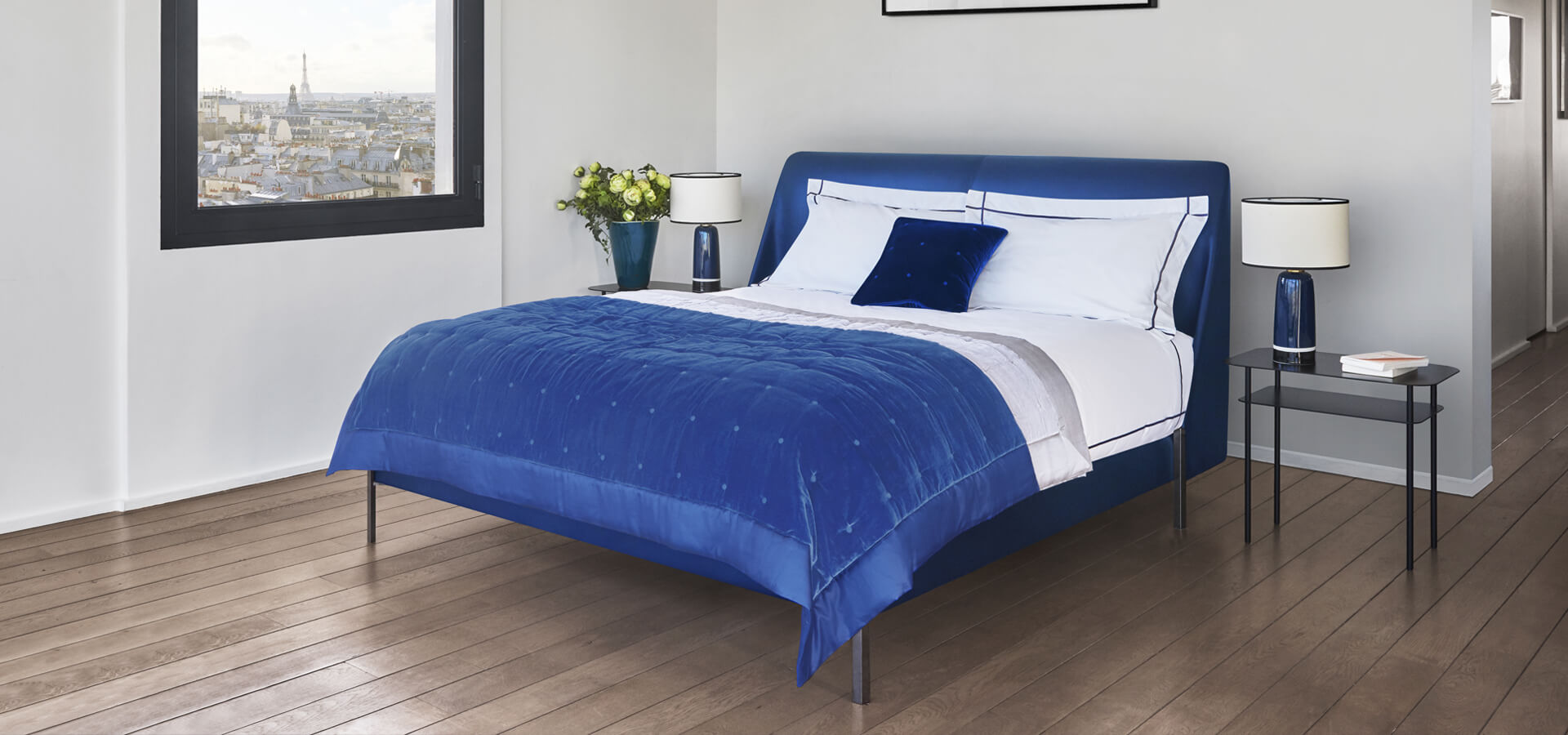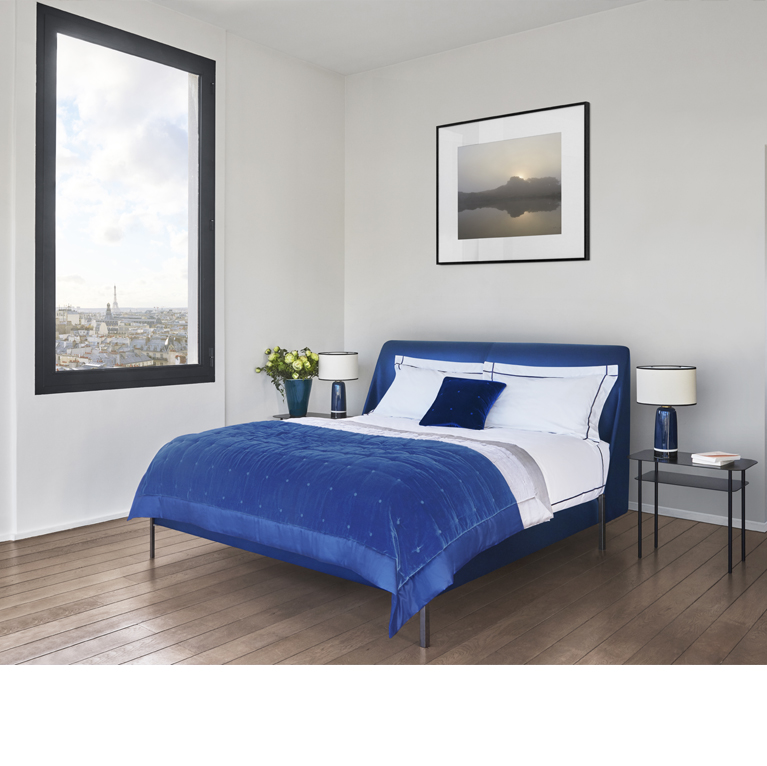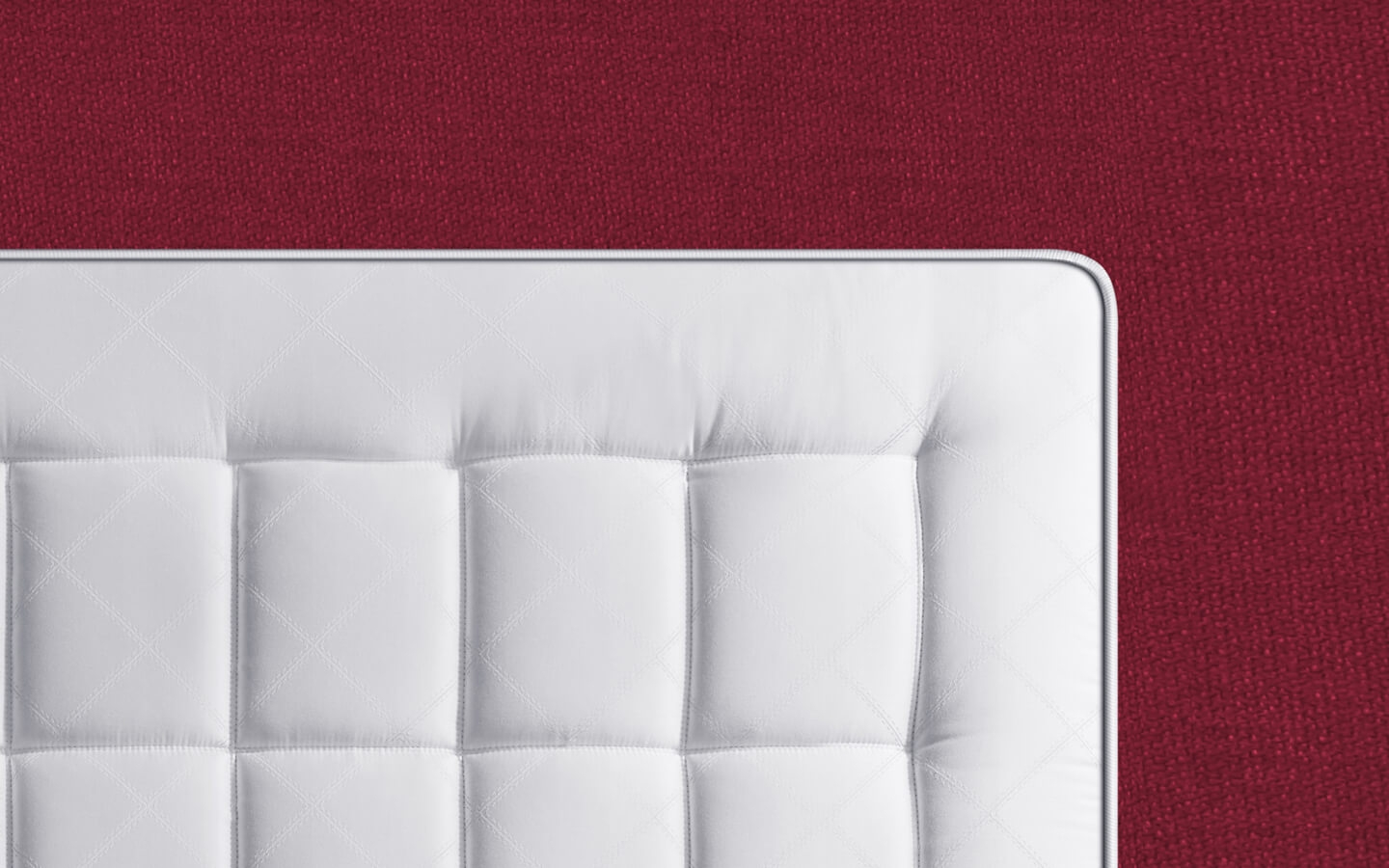 Mattress Impérial Air Spring Elysée
Support
Medium Firm, Firm, Very Firm
Collection
Impérial
Store exclusivity
Mattress Impérial Air Spring Elysée
The Impérial Air Spring Elysée offers pocket spring suspension and different natural materials in winter and in summer for a very comfortable sleep surface that adapts to each season. Available in three firmnesses to choose from (one to three moons), it offers personalised comfort possibilities.
Firm, Medium-Firm or Very Firm Support
Firm Comfort
Loft: 24 cm
Want a custom Bed
Our teams are ready to listen and answer your questions as they guide you in choosing your Tréca and how to customise it..
French Linen Ticking Option 
This natural and organic fibre is used in the ticking for our mattresses. Selected from a renowned weaver in France, it is entirely produced in the North of France and in Normandy. Our French Linen is from a certified Living Heritage Company.

Relaxation option
Compatible with our relaxation bed bases [Our bed bases], your bedding will become a real place of repose.
Air Spring® pocket spring suspension : The suspension adapts to the sleeper's body movements and curves. Hold and independent support are guaranteed for a restorative night.

Integral Quilting : Entirely done by hand, quilting is complicated work that provides the mattress surface with volume and comfort.

Fairing: Reinforces the area most used by the sleeper, the sitting area, to ensure an extended mattress life.

The Impérial Air Spring® Elysée mattress stands out because of its two sleep sides. The winter side is adapted to the season with 500 g/m² of Wool which keeps in the heat given its insulating properties.
As for the summer side, it's made of 800 g/m² of White Cotton. It ensures very good ventilation for healthy bedding all while offering softness and purity.
2 cm of Latex are added to these two sleep sides to support the sleeper by hugging the body's shapes and relieving pressure points.
Viscose and Cotton are the noble materials comprising the Impérial Air Spring® Elysée mattress ticking. A voluptuous, high-quality touch and high-end finishes.
4 Tréca trademark embroidered handles are sewn at our workshops to distinguish our mattresses and ease handling.
For better mattress hygiene, there are 4 vents on the sides.
In store
Want a custom Bed
Enter your postal code to select the nearest store.
Find out more
Come visit the boutique nearest you and get some personalised advice in an exclusive, private setting.
Find out more
If you have any questions, please contact us by videoconference.
Bespoke
Customise your bed as you wish.
STORES
Try your bed in a partner shop before buying.